The other morning I woke up feeling anxious and I'm not sure why. Could it be that I got a phone call in the middle of the night from my daughter's school announcing that classes were cancelled due to the Corona Virus. Or the fear of me knowing that there is not one sheet of toilette paper within a 60 mile radius from my house if I were to run out. Or the fact that we are at the point where you can't hug, kiss or shake hands with a real live human being. Or maybe it's just the underlying tone that the world's gone a little crazy.
Whatever the reason, I knew I didn't want to stay in a state of unease. If you've got a case of the Corona Blues, I thought I would share some of my Go To tools that usually get me out of a funk.
#1 The first thing I do is hop on Insight Timer and find a great guided meditation specific for reducing anxiety. I love doing guided meditations when I'm feeling overwhelmed, because it gives me an opportunity to stop thinking and point my attention on a different path. I typically choose one 20-minutes or longer to give me time to redirect my focus away from my worries.
#2 Next, I pour myself a hot drink and go sit outside on my back deck bare foot, breathing in the fresh air. Warm drinks and your bare feet on the earth help you to feel grounded and the breeze on your skin can be very calming.
#3 Third, I get my sneakers on and run out the door headed for some trails, preferably in the woods or in nature. Movement is an excellent way to get your attention out of your thinking head and into your feeling body. Being surrounded by nature has a peaceful effect on your body and mind. And, I promise you, you can't get the Corona Virus from taking a jog in the woods or a stroll around your neighborhood. In fact, being outdoors in the sunshine is one of the healthiest and safest places to be right now. SO GET OUTSIDE!!!
#4 Fourth, I listen to some of the happiest tunes I know, 80's music! There's nothing like running to a little "Footloose" or "Maniac" that can clear your head. And music from the the 60's, 70's and 80's has been acoustically recorded instead of digitally. Acoustically recorded music resides at a higher vibration in your body and can significantly uplift your mood.
#5 And last but not least, there's yoga. Did you think I wasn't going to plug my latest yoga video??? Yin Yoga is a wonderful opportunity to feel the earth fully supporting your body as you release your tensions away.This week's 21-minute FREE Yin Yoga Class, Yoga for Beating the Blues, is all about feeling grounded and safe in a frazzled world. Through Yin style hip openers, shoulder openers and heart openers we will release areas of the body that hold tension, emotion and the feeling of overwhelm. Stick around for some calming breath work at the end. Click the video below.
Yoga with Meditation Mutha is for everyBODY. Please join me in this opportunity to feel safe and secure in this ever changing life. Enjoy! #yogawithmeditationmutha #meditationmutha
Please SUBSCRIBE to the Yoga with Meditation Mutha YouTube channel to be the first to receive new weekly videos.
Feeling trapped in your home and looking for a Corona Free environment to connect with real humans?  I am so excited to be hosting four incredible retreats this year to include: 
Spring Women's Weekend Wellness Retreat – April 24th-26th
Women's Relaxation Day Retreat – March 27th
Costa Rica Retreat – July 18th-25th
Fall Women's Weekend Retreat – October 9th-11th  
Check out below for details about these exciting retreats coming up in 2020!
Spring Women's Weekend Wellness Retreat – April 24th-26th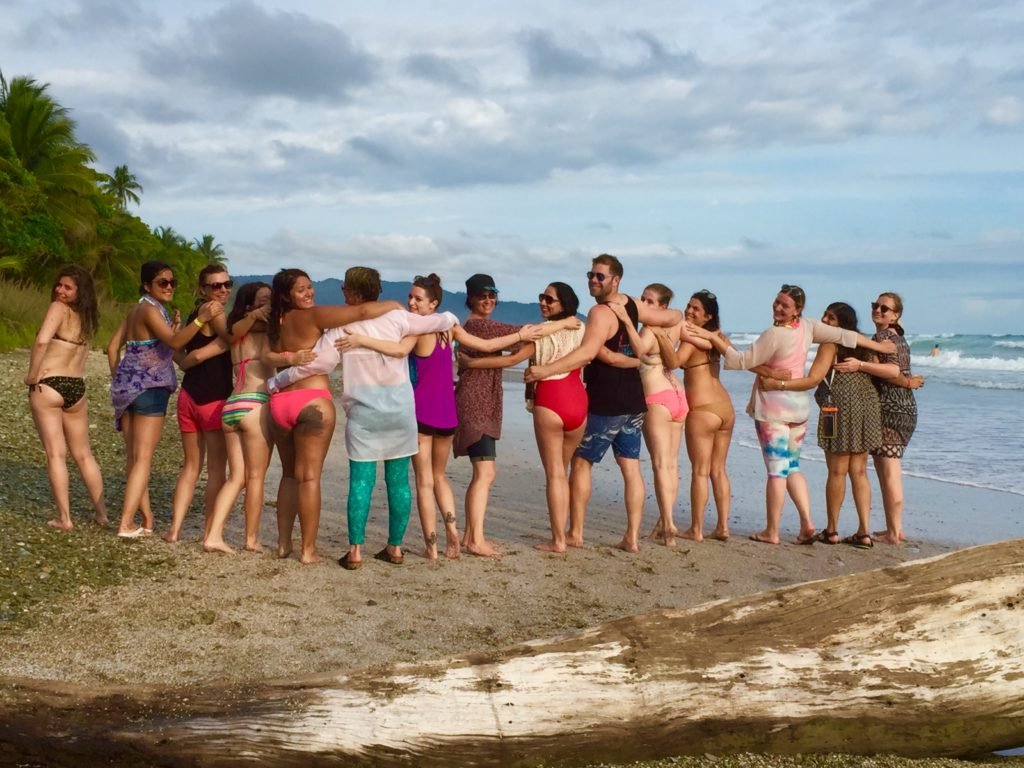 Costa Rica Retreat – July 18th-25th